Education is the most powerful weapon in which you can use to change the world.
Mathematics [Grades 8 – 12]
Many learners struggle with mathematics throughout high school. They find it difficult to understand and, as a result, become anxious about it or even learn to fear mathematics. Our interactive mathematics programme will solve this problem and make learners more enthusiastic about the subject.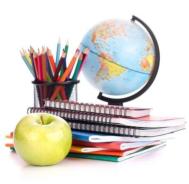 Benefits
Inculcates a love for reading from a young age
Sets the foundation for high literacy levels in English
Builds strong comprehension skills
Paves the way for an extensive vocabulary
Good writing and creative skills are developed
Enhances picture and word co-ordination ability
Helps to provide cutting and pasting skills
Colouring skills are sharpened
Prevents boredom from just reading or being read to (because learners feel that they are actually participating in the story)
Saves money by allowing you to print your own colouring books
Provides a solid foundation to enable your child to excel at primary, secondary schools and beyond
Allows you to begin setting up a home library for your child and even for your grandchildren
Provides hours of fun and learning
Features
Covers over 200 fairy tales and over 110 nursery rhymes
Two versions available: an interactive version and a read-only version
The interactive version has spaces between paragraphs for learners to stick pictures – more than 1100 relevant pictures provided in over 100 categories such as animals, fairies, queens, fairy tale and nursery rhyme characters etc. Both colour and black and white pictures are provided
Colour pictures can be converted to black and white and back to colour
Allows you to print your own colouring books
The size of the pictures can be adjusted
The books can be personalised by your child pasting pictures of him/herself as the main or other characters in the stories
Each interactive fairy tale has a table in which learners can enter new words with their meanings (with the help of educators or parents)
At the end of each interactive fairy tale, there are five simple questions – answers to the questions are provided
The read-only version appears without the spaces for educators/parents to print and read to the learners (this version saves paper)
Enables your child to create his/her own fairy tale and nursery rhyme books
Allows your child to design his/her own cover for the books