Educating the mind without educating the heart is no education at all.
" background_layout="light" text_orientation="left"]
English [Grades 8 – 12]
Learners in South Africa require an excellent command of the English language if they are to succeed at their studies, especially at tertiary level. This means that they need to know the rules relating to grammar – all these rules are covered by our English language programme.
While the content is in line with the current syllabus, the methodology differs slightly. Nevertheless, the programme covers the rules of grammar which provides learners with sound reading and writing skills in English.
Did You Know?
In recent years there has been more focus on grammar in the matric exams!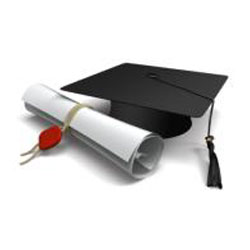 Benefits
Helps to master the rules of grammar
Enhances reading and writing skills
Expands vocabulary
Improves comprehension levels
Equips learners with techniques on how to answer questions on literature
Gives learners confidence to speak and write correct and better English
Makes learners more proficient in and provides them with a better command of the English language
Features
Comprised of chapters, each of which is divided into comprehension, original writing, oral work and different aspects of language (such as punctuation, direct and indirect speech, figures of speech)
Includes comprehension passages that reflect the day-to-day lives of the different communities in South Africa
Provides guidelines on the study of literature
Contains a large number of exercises in each chapter
Consists of a sample examination paper
Provides answers to the exercises and the examination paper
Has a vocabulary list with hundreds of words that a student in the relevant grade should be familiar with
It is comprised of a number of appendices covering aspects, such as diminutives, idiomatic expressions, comparison of adjectives
It will be used as a 'how to' and reference manual in electronic format to which reference will be made often
Very user-friendly
Shakespeare Plays, Sonnets and Study Guides
This CD consists of ten Shakespeare plays (which are included in the school syllabus) with the corresponding study guides and 154 sonnets.
The plays and study guides are: